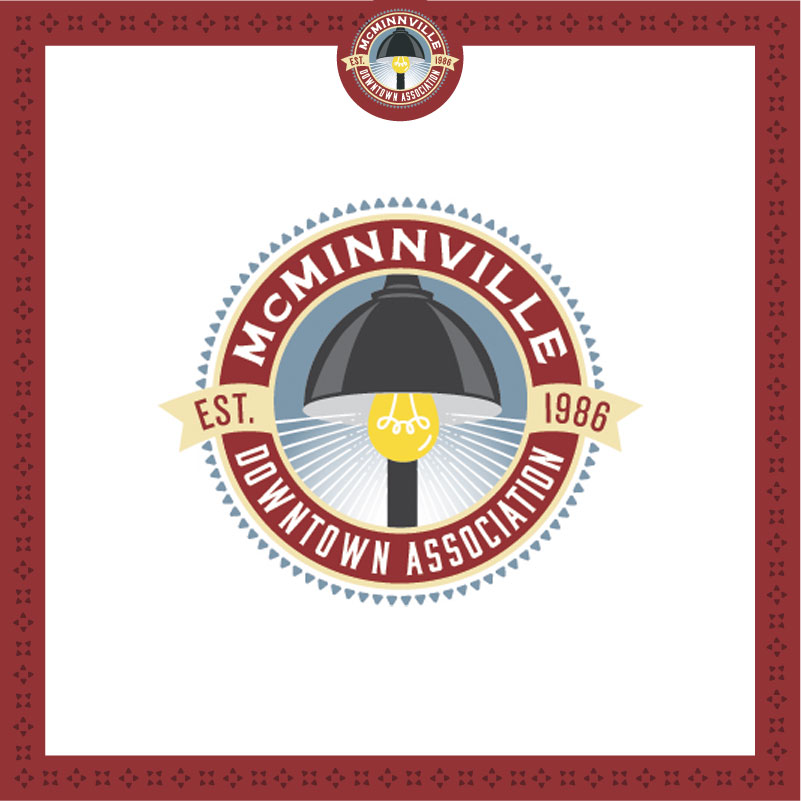 Values
INTEGRITY: We work to do the right thing by making decisions through a consistent and transparent process.
SUSTAINABLE: We strive toward a balanced, responsible funding model and organizational stability.
COMMUNICATIVE: We actively foster collaborative and open dialogue to strengthen relationships with members.
WELCOMING AND FRIENDLY: We cultivate an inclusive and safe environment that is respectful to our stakeholders, visitors and staff.
PURPOSEFUL: We are intentional in making decision that take into consideration the needs and concerns or our members.
Mission
The McMinnville Downtown Association works to promote and enhance our historic downtown as the economic, social and cultural heart of the community.